JetSuiteX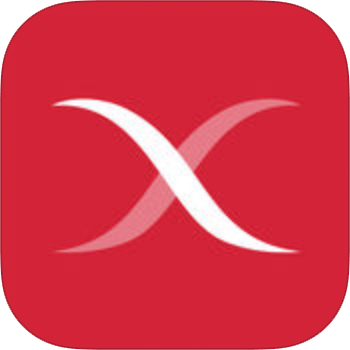 Get $20 Off your first JSX flight
Your email is only used to send you this code. This is not a subscription and we do not spam.
JSX FAQ
What's JSX?
Want to fly private-plane style without having to shell out a small fortune? Then JSX is the company of your dreams—they deliver luxury flight experiences at mainstream prices.
With JSX (previously known as JetSuiteX), you won't have to worry about long lines and waiting periods—or as JetSuiteX puts it, "all air, no lines." You'll simply show up 15 minutes before your flight and then board directly from the JetSuiteX lounge that you'll find in the private jet terminals of the airport.
Travel in style at a fantastic price—that's the JSX way, and now it can be your way too.
JSX Referral Code
| | |
| --- | --- |
| JSX Referral Code | JXX3OZ |
| JSX Sign-up Bonus | Get $20 dollar credit towards your first JSX flight. |
| Terms & Conditions | Only valid for new customers and not valid with other promotions. See site for additional terms. |
Where can I use JSX right now?
For now, JSX has 5 different locations you can fly from:
San Jose
Oakland
Las Vegas
Concord
Burbank
The different routes you can take are as follows:
San Jose to: Burbank, CA – Las Vegas, NV
Oakland to: Burbank, CA – Las Vegas, NV
Concord to: Burbank, CA – Las Vegas, NV
Burbank to: Concord, CA – San Jose, CA – Las Vegas, NV
Las Vegas to: Concord, CA – Burbank, CA – Oakland, CA – San Jose, CA
And JetSuiteX is looking to expand the amount of airports it operates out of in the near future. Be on the lookout!
What will a JSX ticket cost me?
JSX tickets are surprisingly affordable—especially for the high-end experience its flyers receive.
To illustrate, one JSX ticket from San Jose to Burbank is priced at $129.
Be sure to book well in advance for the best rates, too. Late bookings on the same San Jose-to-Burbank flight will cost you around $239, so you can save a lot of money if you lock your flight in early.
For now, you can expect all of JetSuiteX's prices to be like this: early-booked flights will set you back approximately $129, while late-booked flights will cost you approximately $239.
Any way to save money on a JSX ticket?
Definitely—you'll want to take advantage of the airline's ongoing promotional campaign.
Because of this campaign, you can now save $20 on your first JetSuiteX ticket if you use the JXX3OZ promo code.
Using the code is easy:
Login to the JetSuiteX site
Book your flight
Copy your code into the promo box at checkout
Confirm and pay
How can I contact JSX support?
You can call the JSX support team any time at 1 (800) 435-9579
Likewise, flyers with disabilities can call a specialized hotline at 1 (800) 435-9579
You can email their team at [email protected]
What is JSX's cancellation policy?
JSX has two ticket programs, and whichever program you use will determine how cancellations will work.
If you sign up for the XPlus premium program, then you'll rarely have to worry about cancellation fees of any kind. They wave virtually all fees for premium members.
It's a much different story for XFare program members, which is JetSuiteX's mainstream package. You'll have to pay a cancellation fee of one kind or another for all cancellations.
The good news is the fees aren't bad: your typical cancellation will only set you back $25.
Additional Jet Referral Codes: Surf Air Referral