Caviar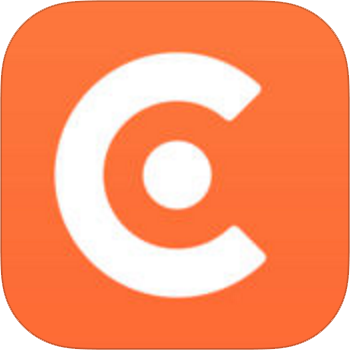 Get $10 towards your first two orders
Your email is only used to send you this code. This is not a subscription and we do not spam.
Caviar FAQ
What is Caviar?
Caviar is a gourmet food delivery service brought to you courtesy of a cutting-edge smartphone app that offers integrated GPS tracking for every order. Partnering directly with the most excellent independent restaurants in America, Caviar makes getting the best food in the nation easier than ever.
Download your free Caviar app on Android or iOS, or set your order up on the Caviar website. Lunch is waiting!
Get gourmet food delivered inexpensively—Caviar always has hundreds of Caviar coupons
One quick web search reveals literally hundreds of ongoing coupon offers from Caviar. They want to be your go-to food delivery service, and they're handing out the coupons to back it up.
For instance, one search on Everafterguide.net currently brings up over 500 deals through Caviar. You can pick out and mix and match whatever promo codes you want!
One code the company is promoting hard right now is a deal where you get $10 off your first two deliveries through the app. You can find that Caviar promo code above.
You'll need to go through the basic set up process to use this code:
Log in to your Caviar app on the web or your smartphone
Order your desired food
Copy and post your code into the checkout box
Pay!
The process couldn't be easier. It's a great opportunity to save a few bucks!
How should I get in touch with Caviar if I need assistance?
You can text the Caviar team any time at 1-844-329-5884. They've specifically asked to be reached by text at this number! Also, if you have an account through Caviar, you can message their support team at https://www.trycaviar.com/contact if you have longer or more complicated questions. Once you fill out this message form, Caviar will be respond by email as quickly as possible.
What's Caviar's cancellation policy?
Forgot something and need to add it to your order? No need to cancel, you can go into the Caviar app and place another order in the same window and they'll combine the two orders for you.
If you do this, though, you'll need to quickly contact customer support so you can have your second delivery fee waived and so that the order goes through smoothly.
If you're on the iOS app, you can cancel orders by pressing on the bright orange "Cancel Order" button located on your order confirmation page. If you take longer than 60 seconds to cancel your order, you'll need to contact support for help.
Also, if you've placed a catering order, you'll need to give Caviar 24 hour notice for your cancellation to be approved.
If your meal is in the middle of being created, then cancellation won't be possible.
Major cities where Caviar deliveries are trending
Boston
Chicago
Dallas
Los Angeles
Miami
Philadelphia
New York
Washington D.C.
Seattle
San Francisco
When is Caviar open? Does it have hours?
Caviar is open if your restaurant of choice is open. They'll delivery anything if your desired restaurant is open and willing to fill your order!
Additional Food Delivery Coupons: Postmates Promo Code & Uber Eats Promo Code