classpass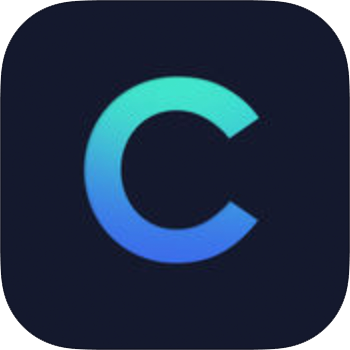 Get $40 dollars off your first month
Your email is only used to send you this code. This is not a subscription and we do not spam.
ClassPass FAQ
ClassPass takes fitness membership customization to the next level. There's no "one size fits all" with this service, as each user can have their memberships and workout experiences completely tailored to their personal whims.
The whole membership process is handled through an app on your smartphone. It's easy, flexible, and it'll make meeting your fitness goals more realistic than ever.
Any Way to Save on a Membership
Code Load has you covered. If you follow our referral link above, you'll get $40 off your first month through ClassPass.
That's a great deal, so don't skip out if you're interested. Why not save money when it's readily possible!
Follow the sign-up instructions, and that's all you'll have to do. Your $40 will be automatically credited to your account.
What ClassPass Is About
ClassPass gives you access to tons of different studios and classes through the efficiency of a single membership.
The service gives you daily access to literally thousands of different routines, from yoga to boxing – there's definitely something for everyone, anytime.
And, depending on your profile, ClassPass can recommend new classes and studio sessions that might be of interest to you. This way you can always mix things up and keep your work outs fresh and interesting.
Feel like staying home instead? That's fine too, as ClassPass offers hundreds of instructional workout videos that you can follow along from the comfort of your own bedroom. This way you can still enjoy this benefits of the ClassPass membership anywhere.
What Are the Pricing Plans
Pricing plans are straightforward through ClassPass, but they do differ slightly from city to city.
That being said, typically you can get three class sessions per month for approximately $35. Five classes are approximately $55 and 10 classes are around $105.
You'll need to double check on the ClassPass website to see what your city's exact rates are.
Where Is ClassPass Available
If you're interested in the ClassPass experience, you can find studio service in the following locations:
New York
Los Angeles/Orange County
San Francisco
Chicago
Miami/South Florida
Boston
Washington, DC
Seattle
Atlanta
Austin
Charlotte
Columbus
Dallas/Fort Worth
Denver/Boulder
Houston
Minneapolis/St. Paul
Philadelphia
Phoenix/Scottsdale
Portland
San Diego
Las Vegas
Raleigh
Baltimore
Tampa
St. Louis
Orlando
Nashville
Sacramento
Kansas City
Cincinnati
Pittsburgh
Milwaukee
New Orleans
San Antonio
Indianapolis
Salt Lake City
Honolulu
Inland Empire
London
Toronto
Vancouver
Calgary
Sydney
Melbourne
Brisbane
Perth
Adelaide
Contact ClassPass Customer Support
If you need to reach ClassPass, your best bet is to submit a request on their help page. They'll get back to you promptly through this outlet. Alternatively, if you want to do some digging yourself, you can go to the ClassPass help center to look for answers on your own.
Class Cancellation Policy
Again, this is pretty straightforward. If you cancel your scheduled session with at least 12 hours of notice, then you'll only be charged a $15 cancellation fee. If you fail to cancel and miss class anyways, you'll be charged a higher no-show fee of $20.
Classpass Rollover Credits
If you don't use all of your classpass credits, you are able to rollover 10 unused credits to the next month. You can never rollover more than 10 credits.