Postmates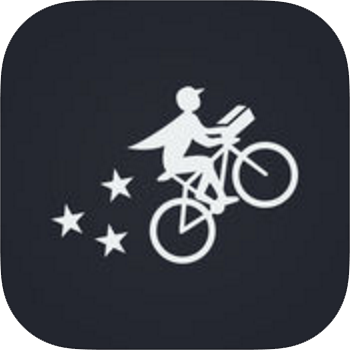 Get $10 in delivery fee credit
Your email is only used to send you this code. This is not a subscription and we do not spam.
Postmates FAQ
What is Postmates?
Postmates is a food delivery service in which a certified "Postmate" will deliver your food to you—whatever you want. Currently operating in around 200 cities, Postmates aims to deliver your food faster and more affordable than any competitors. Place your order through your desired merchant, and your Postmate will pick it up and have it to you within minutes. That's that!
Applying a Postmates promo code
Never one to skimp on promos, Postmates is happy to save you a few bucks on your next delivery. And the good news is using a promo code through Postmates is incredibly easy. They have promo code "RU2Y" running right now that'll shave $10 off your next order through them. You'll just need to plug it in:
Log in to the Postmates app
Set your delivery up
At the checkout screen, apply your code into the provided box
Then you're ready, you're discounted order is good to go!
How can I contact Postmates support if I need help?
Postmates has no toll-free support phone number. You'll need to email them at
[email protected]
or open up a support ticket on the Postmates website to get in contact with customer service.
Does Postmates have a cancellation policy?
Canceling orders through Postmates is simple. You'll need to know a few things, as well as have your app on hand. If you haven't placed your order yet, you can cancel your delivery at any time through the Postmates app. It'll be totally free of charge this way. If you've placed your order and a Postmate is on their way to retrieve it, you'll have to pay for the order and a cancellation fee. In this scenario, though, you wouldn't pay service or delivery fees. Lastly, if your Postmate has your order and is en route to you when you're trying to cancel, then you'll need to go ahead and pay full price: the order, the service fee, and the delivery fee.
Popular Postmates cities in Northern California
Alameda
Berkeley
Los Altos
Menlo Park
Oakland
Palo Alto
Sacramento
San Francisco
San Jose
Santa Clara
Popular Postmates cities in Southern California
Anaheim
Beverly Hills
Burbank
El Segundo
Glendale
Huntington Beach
Inglewood
Laguna Beach
Long Beach
Los Angeles
Newport Beach
San Diego
Santa Monica
Other states with cities that support Postmates deliveries
Arizona
Colorado
District of Columbia
Florida
Georgia
Illinois
Indiana
Kansas
Kentucky
Louisiana
Maryland
Massachusetts
Minnesota
Missouri
Nevada
New Jersey
New York
North Carolina
Ohio
Oklahoma
Oregon
Pennsylvania
Tennessee
Texas
Virginia
Washington
Wisconsin
What hours can I use Postmates?
Postmates never closes—you can use it anytime, anywhere, 24/7. If the merchant you're wanting to buy from is open, then Postmates is good for deliveries.
How many users does Postmates accommodate?
Having raised over $280 million to date, Postmates has partnerships with over 7,000 business in 200 cities. The company makes over 2 million deliveries per month with the help of 1,800 employees. And Postmates is currently available in 44 markets in the U.S., representing 75 million people and 30 million households.
Additional Food Delivery Codes: Caviar Promo Code & Uber Eats Promo Code