Acorns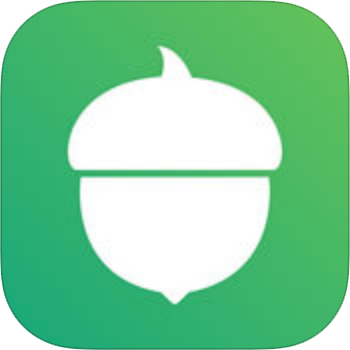 Get $5 dollars when you create a new acorns account
Your email is only used to send you this code. This is not a subscription and we do not spam.
Acorns FAQ
What is Acorns?
Have you always wanted to invest, but didn't know where to start? Or maybe you think you didn't have enough money to play in the big leagues?
Well those days are long gone now thanks to Acorns – the micro investing app that turns you into an investor thanks to the equivalent of spare pocket change.
It's safe, it's easy, and best of all: it passively makes you money, 24/7.
This exciting app could change the very practice of investing as we know it. Let's walk you through it.
How does it work?
One of the most interesting thing about the Acorns app is how it works in the background of your life – the whole process is so slick and easy that you wouldn't even realize you were investing if you hadn't signed up for the app for yourself.
It works like this:
First, you'll visit the site via our invite link or if you are on your phone, it will take you to download the Acorns app onto your smartphone and create a profile. This should take just a minute or two.
Once you're in, you'll link your debit cards or bank accounts of choice. Then, the magic begins …
Afterwards, every purchase you make with your linked cards or accounts will round up to the nearest dollar, thereafter automatically diverting these rounded cents into your Acorns investments portfolio. It's that easy – half the time you'll forget you're investing at all.
That means every time you make a purchase, you'll be simultaneously investing in your financial future. And a little bit every day with definitely go a long way.
Re: Investing
The cool thing about Acorns is that the app instantly diversifies your micro investments over thousands of bonds and stocks. This ensures that your portfolio won't be too heavily weighted down in any single area, making your investments safer – and more profitable – over the long-term.
Indeed, your portfolio will have its hand in everything, including:
Exchange Traded Funds (ETFs)
Real estate Government and corporate bonds
Large and small companies
Emerging markets
Not that you'll have to worry about that much – Acorns does all the investing for you, seamlessly, right through your smartphone. And all of Acorns different portfolio choices are built with the consulting help of Nobel Prize-winning economist Dr. Harry Markowitz. Winning!
Will my money be safe?
Your data will never be stored on hardware and will be full-proofed by Acorns' 256-bit encryption.
Moreover, Acorns has protection for its users through the Securities Investor Protection Corporation (SIPC). This means you'll enjoy protection up to $500,000 when using Acorns.
You'll be able to rest easy accordingly, knowing your money is safe and passively growing.
How much does Acorns cost?
Base users just have to pay a membership fee of $1 per month to use the app, so it's extremely affordable.
However, if you have more than $5,000 invested through Acorns, you'll only need to worry about paying 0.25 percent annually. Not bad either.
Students get a great deal, too. If you're a college student with an .edu address, you get no less than four years of free membership through Acorns if you sign up today.
How can I contact Acorns' support team?
You can call Acorns for anything you need at (855)-739-2859 from 6a.m. to 5p.m PST, Monday through Friday.
Also, you can fill out a support request submission form here.