Stockpile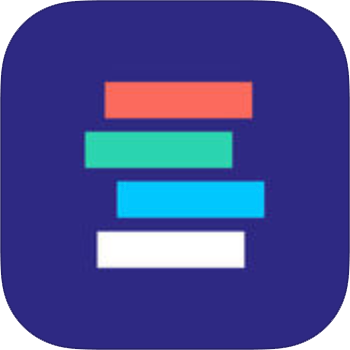 Get $5 dollars in free stock at stockpile.com
Your email is only used to send you this code. This is not a subscription and we do not spam.
StockPile FAQ
What's StockPile?
Getting stocks—and profits, you're lucky—is now easier than ever with StockPile's optimized and user-friendly brokerage app. You won't have to worry about monthly fees or minimums, invest however much you want, whenever you want, in whatever you want.
There's no better time than now to set up a portfolio of Apple, Google, and Facebook stocks. StockPile's here to help you do just that.
Where is StockPile based out of?
Palo Alto, California.
Does StockPile have any deals going on right now?
They do, it's cool! You definitely won't want to miss out a sign up this easy and this potentially profitable in the long-term—who knows what a $5 stake in Google will be worth in 20 years? 30? 40?
With an unprecedented and super accessible price point, StockPile's got an awesome promo campaign going on right now that allows you sign up and start trading on the platform with an initial investment as low as $5.
You'll just have to sign up before the promo is over to capitalize on this excellent entry point.
It's exceedingly easy, from start to finish:
Go to the StockPile website
Sign up
Follow the instructions for onboarding your $5 (or more if you'd like)
And that's it—you're ready to finally start your very own investment portfolio.

How do StockPile's competitors compare?
StockPile's got the competition beat by a long shot when it comes to fee-per-trade.
StockPile only charges its users .99 cents per trade.
On the other hand, ETrade charges users $6.95 per trade, Charles Schwab charges users $4.95, and Ameritrade charges $6.95.
The disparity is clear: StockPile is way more affordable.
What's the best way to contact StockPile?
You can call their support team at 1 (877) 374 2584 between 9a.m. and 6p.m. ET on weekdays.
Also, you can always email them at [email protected]
If you have a basic question, try the StockPile help center. It should have what you're looking for.
How do I actually pay for investments?
StockPile's got ease-of-use in mind, so you can buy stocks using a credit card, debit card, and PayPal. That makes things easy for you and for them. You can link your bank account to the app, too, of course. StockPile says the process typically takes 3 business days on average. Not bad.
What stocks does StockPile offer?
1,000s of different stocks, so you'll have no shortage of options—that much is clear. It's selection includes every stock on the S&P500, as well as:
For security reasons, there are also certain kinds of products that StockPile refuses to carry, like:
Penny stocks
Bulletin board securities
Pink sheet stocks
Foreign ordinaries
Stocks trading below 6 dollars per share.
Who are StockPile's founders?
That'd be
Avi Lele
and Sanjeev Kulkarni, who co-founded the company back in 2010.
Does StockPile have in-store gift cards I can buy?
They sure do. StockPile gift cards come in denominations of $25, $50, and $100 for the time being.