Indochino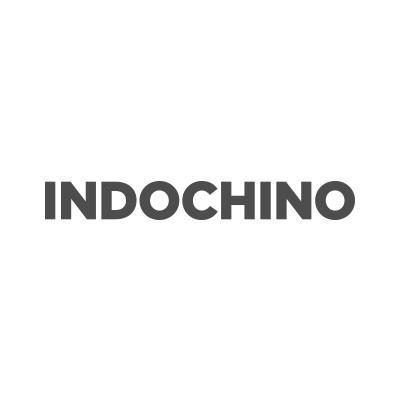 $50 Coupon Code on first order
Your email is only used to send you this code. This is not a subscription and we do not spam.
Indochino FAQ
What's Indochino all about?
Indochino brings its customers trendsetting customizable menswear, made-to-order to help you look 100% on your big day—no matter the occasion. Excellent for weddings or graduations and anything in between, Indochina makes you look like a million bucks for bargain prices.
Don't buy off the shelf when it matters the most. Indochino gives you the signature customized look you're looking for.
How does Indochino work?
The whole buying process is very user-friendly—it's not labor-intensive in the least.
You'll start by selecting the style you want, picking out the shirts and suits and so forth that'll be the foundation of your look.
Then, you'll be brought to a customization suite in the Indochino platform that'll led you customize the minutiae of your selected cloths, i.e. monogramming, lining materals, etc.
Lastly, follow Indochino's 10 minute online measuring guide and provide your measurements during checkout. You'll need one other person to help you measure, so be mindful of that!
I could use a good suit – how can I get a good deal using the Indochino referral code?
Indochino always has sweet deals running, and now is no exception.
You can use the Indochino referral code – ksaville – plug this promo code will save you $50 on your next suit through the site. Using the code's a breeze:
Log into the Indochino site
Pick out and customize your clothes to your heart's desire
Paste the "ksaville" referral code into the relevant checkout back
After this, your discount is locked in!
There's also the "Coupon" page on Indochino's website you'll want to check out periodically.
Moreover, North Americans who spend more than $50 will get automatic free shipping right now, too!
What's the best way to contact the Indochino support team?
There's a couple of different viable ways to contact Indochino if you need help.
You'll probably want to start by calling their support hotline at 1 (855) 334-0788.
There's also the Indochino support email address, which you can reach at [email protected]
Check out their shipping and delivery hub, too.
What are the hours for Indochino's support team?
Monday - Friday: 7am - 5pm PST
Saturday & Sunday: CLOSED
Cities with partnering Indochino showrooms
Chicago
Washington D.C.
King of Prussia
Philadelphia
Mississauga
Toronto
New York
Ottawa
Boston
Beverly Hills
Calgary
San Francisco
Edmonton
Seattle
Burnaby
Vancouver
General facts on Indochino
Beginning back in 200i7, Indochino is currently headquartered out of Vancouver, Canada
The company has approximately 400 employees
Annual revenues are around $7 million per year
Drew Green is the CEO
During the company's last round of funding in 2016, the team raised $49 million
It's officially a "private company" for now
Indochino's currently opening up 2nd locations in many of the cities it's already in
Indochino is venture-capital backed corporation
The company is naturally looking to expand into new markets in 2018 and beyond
Indochino's main competitors are The Men's Wearhouse and Bonobos
Additional Clothing Codes: Everlane First Order Code