BetMGM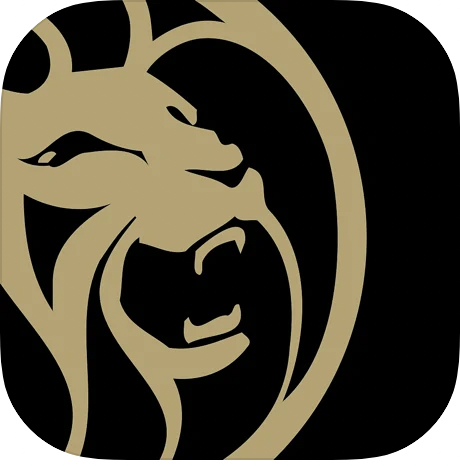 $500 Deposit Match Bonus
Your email is only used to send you this code. This is not a subscription and we do not spam.
BetMGM is an online sportsbook from one of the largest gaming companies in the world - MGM Resorts International. MGM Resorts has land-based sportsbooks and casinos across the globe from Las Vegas, NV to Macau. However, their mobile sports betting app has made sports betting even more accessible and expanded their reach in the United States. BetMGM allows sports bettors to place legal wagers on major sporting events from around the globe. Signing up is as simple and both the web and app interfaces are easy to use. Below we'll tell you everything you need to know about BetMGM and how you can place your first bet.
Sports Offered at BetMGM
BetMGM appeals mostly to fans of major sports in the United States. As such, you can most certainly bet on any NFL, NBA, MLB, NHL, NCAA, or MLS game. Additionally, you will find odds and lines available on international leagues and other sports such as MMA, Boxing, Snooker, Tennis, Golf, and more. Depending on where you live, you may not be able to bet on certain collegiate teams. For example, BetMGM is available in New Jersey but folks in New Jersey cannot wager on any collegiate game involving a university or college from New Jersey. However, this isn't a BetMGM rule, it's a state rule and varies from state-to-state.
Where is BetMGM Available?
BetMGM is officially licensed in Nevada, Colorado, New Jersey, West Virginia, Indiana, and Tennessee. In other words, if you are a resident or visiting any one of those states and meet their minimum age requirement to sports bet you can access BetMGM to sports bet. Once you leave state lines, the sportsbook will no longer be accessible. In addition to the states above, BetMGM is expected to launch in Pennsylvania, Virginia, and Michigan before the end of 2021.
How to Place a Bet on BetMGM
Placing a bet on BetMGM can be done in 3 easy steps.
1. Download the App or Visit Their Website
First, you must download the BetMGM app from your app store or visit their website so that you can create an account. If you are using the app, you must make sure that your geolocation settings allow BetMGM to identify that you live in an approved state.
2. Create Your Account
Next, create your free account at BetMGM using basic information such as your email, name, address, and birthdate. If you are signing up with a new player bonus offer, be sure to input your promo code when you create your account so that you can claim your bonus. BetMGM's typical new player welcome bonus is a 100% match deposit bonus of up to $500.
3. Deposit Your Funds and Place Your Bet
Once your account is created you'll be able to add money to your account. You can do so via bank transfer, PayPal, eCheck, credit card, or debit card. Money is instantly available once you complete your deposit, so you'll be ready to visit their sportsbook page and place your first bet in a matter of minutes.
BetMGM FAQs
Is BetMGM legal?
Yes, BetMGM is a legal and accredited sportsbook. However, it's only available in states that have approved laws and regulations to enable online sports betting.
In what states is BetMGM available in?
BetMGM is available in New Jersey, Nevada, Colorado, Indiana, Tennesse, and West Virginia. More states are expected to in 2021 including Michigan.
What bet types are available at BetMGM
BetMGM offers lines on point spreads, moneylines, the over/under, and more. Additionally, sports bettors can access various prop bets, parlays, and teaser bets.